Since 1998, Toaster Central is the place to find and buy vintage and collectible kitchen appliances by Sunbeam, Toastmaster, Dominion, Kenmore, Arvin, Westinghouse, General Electric, Manning-Bowman, Universal and other makers from the Golden Age of chrome and bakelite.

Browse these pages to find the toaster or waffle iron that your grandmother used -- or the one that will look great on your kitchen counter.

Check out Toaster Central on Facebook.


Michael Sheafe
PO Box 20012
Cherokee Station
New York NY 10021-0060
212 744-3773

Send email to



---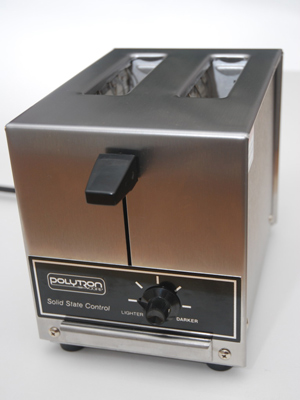 Colette in Bristol, Vermont bought this model toaster and wrote After several months of use, we are more than pleased with the quality of this appliance. We eat toast almost everyday and toast a variety of breads. Each piece of toast is hot and crisp on the outside and retains a warm moist texture on the inside. I had forgotten how good real toast could be. No more pain from scraping your palate with toasted shingles from inferior products. The toaster is heavy duty and has a commercial feel and look but I would rather have a great piece of toast than a good looking toaster that has to be replaced often and renders a brick hard piece of toast. I would highly recommend this product.
---
There is a toaster exhibit near Portland, Oregon which is ending soon.
Update: I spied an electric toaster in Baz Luhrmann's movie of The Great Gatsby. The toaster and a bunch of other props for the movie were supplied by Toaster Central.
Toaster Central supplied a gorgeous 1930s commercial waffle iron for the HBO series Mildred Pierce.
You can see a CAT scan of my Sunbeam egg cooker created by artist Satre Stuelke on his web site Radiology Art. He lives down the street while going to medical school at Cornell. I met him after an article about his work was in the NY Times.
Toaster Central was included in the October 2008 issue of Saveur Magazine, devoted to breakfast. Thanks to Paul Love.
Toaster Central got a nice write up in the Christian Science Monitor.
---
---
Authoritative Book
on Appliance History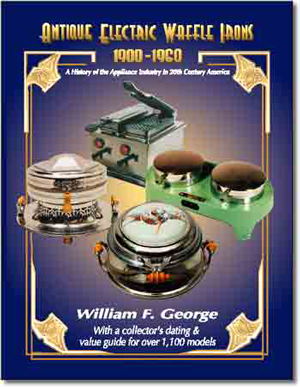 ---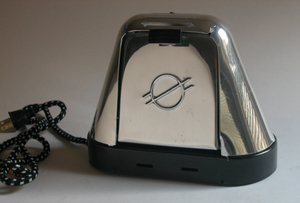 Modern design
---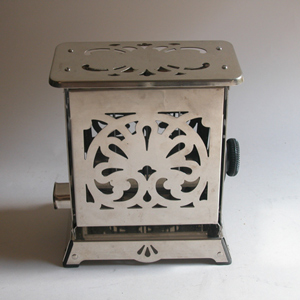 Beautiful Hotpoint Toaster
---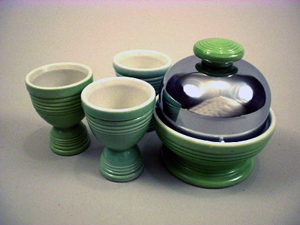 Colorful Vintage Egg Cookers
---
Waffles with Luxury and Style
---
The Toastmaster Imperial Powermatic
---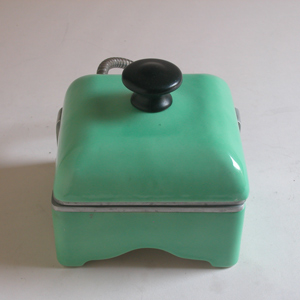 Small Electric Sandwich Grill
---